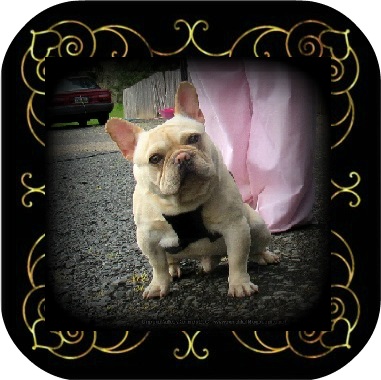 DESCRIPTION
Franky has a Goofy Higher Energy personality, and spends most of his time playing or lazing around. He is a dominant dog, and prefers to be the boss. He has Produced many gorgeous pups for us since June of 2017. He replicates himself well, especially with male pups. Lots of wrinkles, deep set eyes and large heads. His pups (especially the males) tend to follow suit when it comes to heavy thick bones and solid structure. His Color is Chocolate Fawn, which is a Fawn coat base with Chocolate Hue. The overall Hue in his coat color can best be seen in natural sunlight, as opposed to indoor florescent lights.

If you might be considering Stud Service, he will produce all colors and coat patterns, depending upon the genetics from your female.
---
TEMPERAMENT
Affectionate, Goofy, Outgoing, Higher Energy, Social
---
DETAILS
Registry: American Kennel Club (AKC)
Adult Weight: 30 to 32 lbs
---
---
Past Puppies Franky has Sired in 2017
If you are interested in Puppies sired by Franky, or using him for stud service, please click the links below to view pictures and video of Pups he has sired in 2017.