Here at Umpqua Valley Kennels we have a unique purchasing procedure. We do many things differently from most breeders, which may be why you are considering purchasing a pup from us!
---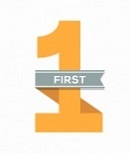 OWNERSHIP REQUIREMENTS:
What we are looking for when considering a new home/family for one of our puppies:
1. Maturity - You must be over 18 or a legal representative for the intended owner to purchase a puppy AND be of reasonable intelligence.
2. You must be able to demonstrate that you are secure financially,mentally and emotionally to purchase a pup and provide for the lifetime needs ( 13 to 15 years) and to maintain an excellent quality of life for the dog.
3. You must be able to commit to ALWAYS providing a safe and nurturing environment for the dog regardless of whether it be in a social setting,at home or while traveling.
4. You must be dedicated to following ALL instructions from us as to the care and TRAINING your new puppy will need as he/she joins your family. ***THIS INCLUDES TAKING THE TIME TO READ ALL THE "REQUIRED READING" BEFORE YOU TAKE YOUR NEW PUPPY HOME!.***
5. We must feel that you are being honest about your reasons for wanting a particular puppy and the lifestyle you intend to provide for him/her.
6. We advocate spay and neuter operations and hope you do too, as a way to provide a healthier, happier life for your pet and help curb needless pet overpopulation problems.
---

How to be approved as a Puppy Family with Umpqua Valley Kennels:
CONTACT US to receive our References and credentials. This should be your FIRST step with any breeder or person offering french bulldog puppies for sale. We will provide you with:
Our Veterinarian's office, our county animal control licensing info, families that have purchased from us (some have multiple pups from us) and links to our social media pages and reviews
We supply you with our references and credentials with the hope that you will check them! We have devoted 10+ years of our life to establish and maintain a platinum reputation.

---

FAMILIARIZE YOURSELF WITH THE REQUIRED READING LIST / aka PUPPY HANDBOOK
Placing our Pups and Retired Adults in the best homes is top priority. To us, this means regardless of the level of experience you may have with French Bulldogs- or dog ownership in general, you are dedicated to following OUR requirements of education, preparation and continued care.
We have set up a handy summary page with the info we require for you to become a super Frenchie parent!
**If we suspect you have not spent enough time and attention to the required reading, we will be up front and direct you back to the reading before we continue with our placement process.**
---

HAVE A TELEPHONE INTERVIEW AND/OR VISIT IN PERSON WITH US
Please call to interview or set up an appointment. We schedule appointments 7 days a week and most holidays. 541-459-5951 (business cell#) We answer our telephone and return calls 7 days a week from 9 am to 9 pm. Calls and emails are generally returned within 48 hours.
We need to get to know you, and vice versa!
This step is crucial. We refuse to accept a deposit and sign a contract with anyone we feel is not a great fit for us and our pups/adults.

When we place a puppy with you, you become family. Unlike our biological human families, we get to choose who we are related to thru our pups.

We must feel assured that we can openly and maturely communicate about preparing and caring for our pups with you, that you "get it".

Not everyone that wants a puppy "gets it".

Our communication style is very open and direct, we do not sugar coat the truth and we refuse to spoon feed anyone.

If you are not motivated to spend the time to properly PREPARE for a new puppy, there is ZERO chance you will properly care for the puppy AFTER it is in your possession.

If we suspect you are not spending the time to properly prepare, we will not place a puppy with you and your deposit will be sent back to you.

We will only place our pups with someone that understands that our motivation for everything we do is because we put our pups and dogs welfare and happiness first, above human wants.

If your motivation for getting a frenchie puppy is because it represents some sort of status symbol (bling), we are not the breeders for you, but others will sell to you. If you call us and want to bypass our process and "just come buy a puppy", we are not the breeders for you, but others will sell to you. I think you get the point.

As a member of our frenchie family, you have us as a resource and support for the life of your puppy/dog. This means we are anticipating a relationship with you for over a decade and more.

Showing that you can accomplish the requirements before the puppy is physically placed in your care assures us that after you get puppy home, you will be more likely to continue with training, providing the best nutrition and breed appropriate healthcare.


A Word About Our Life
- Breeding is not all rainbows and unicorns, it is real life. Our journey as breeders for well over the last decade has been complete with over the moon joy to the depths of heartache and sorrow. There may be times when we need to have difficult emotional conversations with you, we need to feel you are up to it. If we feel you lack emotional maturity, we will not place a puppy or adult with you.


We want you to be excited that you have chosen us as your breeder, and we want to feel the same about choosing you to be part of our frenchie family. If you are ready to join us, we welcome you!

Once the interviewing process is completed, Please fill out a puppy application so that we can keep all your contact info on file:

---
---

DEPOSITS / PAYMENTS / FINANCING / DELIVERY:
Please review the following information so that if you have any questions, we can discuss them with you BEFORE the exciting day you are choosing your puppy!
---
---

Process When Choosing a Puppy By Viewing The KitchenCam:
*KITCHEN CAMERA*
---
1.) Call 541-459-5951 - if we do not answer we are most likely on the phone with another family. Please leave a message, we will call you back in the order messages were left.

2.) Once you are on the telephone with us, we will hold each puppy or the puppy you are interested in up to the camera so you have a clear view.

3.) If you decide to place a deposit on a puppy (with a debit or credit card), you will have 30 mins courtesy hold on that puppy to complete the deposit. After 30 mins the hold is lifted and the puppy is considered available.
---

IMPORTANT!! PLEASE READ!!
Please carefully consider if you are comfortable choosing a puppy at a very young age. The older the pup is when you choose it, the less unknowns about the pup there will be.

Puppies are very fragile in many ways, especially the first month of life. They have low to no resistance against diseases. They cannot regulate their own internal body temperature (much like a reptile) for the first 3 weeks of life. They can be laid upon by their mother and crushed, and the mother would not even be aware. With first time mothers there is always the possibility she may even harm or kill her pups.

Vision and hearing capability of the pups cannot be tested until at least 4 weeks of age. Personality usually does not start to become apparent until about 6 weeks of age and older.


About Viewing our PuppyCams -
We want all puppy families to realize that while the puppycams are a wonderful way for you to watch your puppy grow up, you may witness things that might alarm or upset you. We do not turn the cameras off, all views are in real time, not video recordings.
If you are watching the PuppyCams and see something that concerns you, please give us a call.
---
---

Our Email Newsletter
Goal:
To notify potential puppy families of confirmed pregnancies and new litters of French Bulldog Puppies. Notification is done thru an email newsletter service to all of the folks signed up on the Email Newsletter. The email newsletter is sent within 10 days of Birth of new puppies.
Those folks that receive the email newsletter then have instant access to pictures, prices and information about each puppy available, and the option of placing a deposit by telephone while viewing the puppy live on the kitchen camera. If you call and go to voice mail, calls are returned in the order they are received.
Deposits are accepted on a first come, first served basis.
How this goal is achieved:
1.) Interested folks can sign up by clicking on the picture below: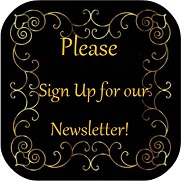 2.) When we have news of new litters born, a newsletter is sent out.
3.)A newsletter pertaining to a new litter born will be sent on any day that falls between Monday and Thursday, at 7 pm, when the pups are 5 to 10 days of age.
4.) If folks are no longer interested in receiving of email newsletter about French bulldog puppies, every newsletter has an "unsubscribe" option.
We are so happy you are considering our puppies and supporting our Kennel, Please let us know right away if we can ever answer any questions for you about us, our procedures and of course our dogs and puppies!
---